Here's a obligatory entry showing what I've accomplished craft-wise in 2011. Because I am a grandma and all I know how to do is craft. And start sentences with "and", "but", and "because" even though I'm not supposed to. Anyway. Please ignore my attempt at artsy shots. I'm obviously not a photographer.
First Big Accomplishment of the Year: White Lace Knit Gloves!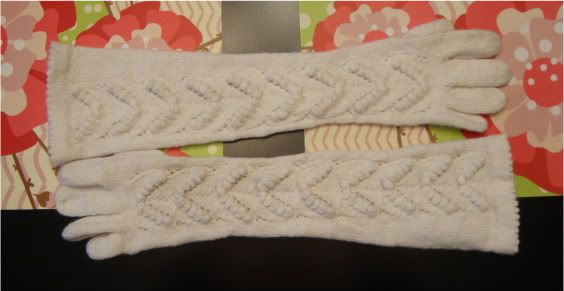 Yes, they are massive. Yes, they are too big. And yes, I cannot pick up anything in them because the yarn is too soft and slippery. BUT DON'T THEY LOOK HOT?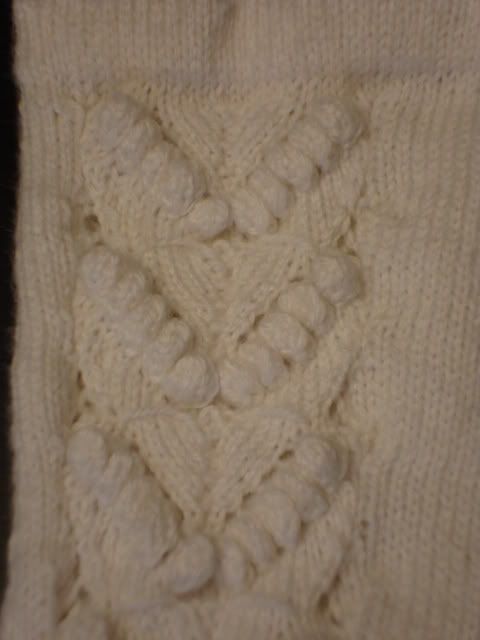 Lace detail
Christopher bought me
this book
a few years ago merely for this glove pattern. Little did I know the pattern itself was written by illiterate monkeys and it would take me a year to knit the first glove because I had no idea how to follow it. Then it took me another year to decipher wtf I did to finish the first glove so I could make the second glove look the same. But they're done now, and I probably will never wear them. Hooray.
I couldn't get a good picture of them on me, so this is what you get :P
Crochet Bag: It Looks Like a Couch From the '70's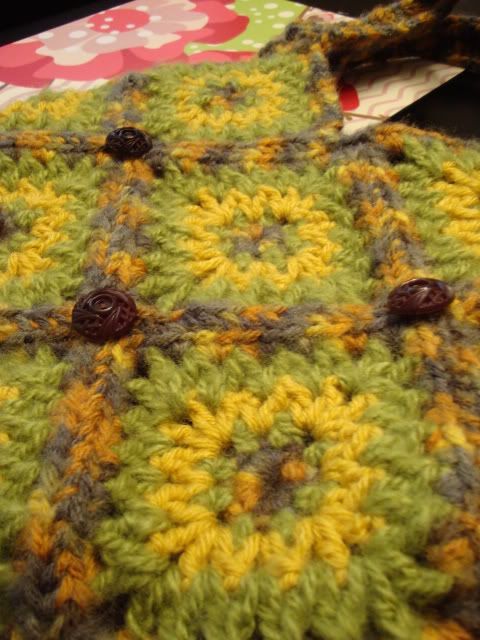 I'm not very good at crocheting, so I decided to make a bag in order to improve my granny square technique. I used this mohair-looking yarn that Omega gave me because neither of us could decide whether it was ugly or awesome. Turns out it's just ugly. Oh well.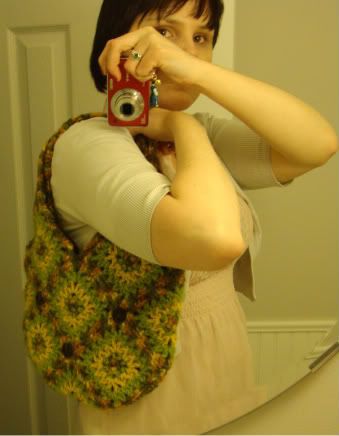 To get an idea of the size of this thing.
I lined the inside of it with an old t-shirt I had. It would make a pretty good yarn bag, or a little tote to carry around. Too bad I think like it looks like cat vomit.
Present for Steven: Gordon Freeman Holding a Crowbar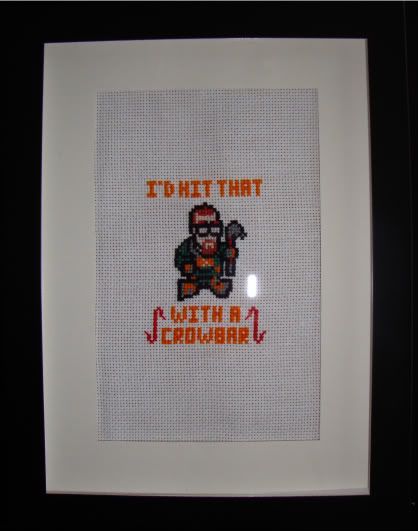 Steven does nice things for me, so I cross stitched this awesome thing for him as a thank you. I created the pattern using a
magnet that I found online
and a saying that I came across while googling "half life crow bar". Half Life is Steven's favorite game in the history of the world, and I've attempted to play it twice. Turns out I am not very good at shooting aliens, so if there is some kind of alien takeover in the future, you will not want me on your sniper team. I could make baked goods, though, which may bring up morale or make the aliens like us more because of our awesome hospitality. I dunno. Just sayin', everybody loves brownies.
Current Project: Our Lady of Guadalupe Cross Stitch
SHE kind of looks like an alien right now.
I'm not sure if I've mentioned this before, but I'm obsessed with the Virgen de Guadalupe. I don't know WHY. The traditional Virgin Mary creeps me out, and I feel like she's constantly giving me this look that says, "Giiiiiirl, what would your mother think of your behavior? Shameful." Virgen de Guadalupe, on the other hand, looks infinitely more friendly, and given the chance, would know how to party. Something about her is comforting, so I tend to collect things with her on it. Like candles, and
dresses
, and these
Virgen de Guadalupe string lights
.
This is what she will look like. I bought this kit from a Joanne Fabrics that was going out of business last year. I haven't made A TON of progress on it, but I have a wall in my living room reserved for it once I finish this beast. SO EXCITED.

That pretty much covers all of it. Stay tuned for another installment of "Symptoms of OCD, Volume 3: Tedious, Repetitive Movements and Why Colleen is Losing Her Eyesight"